100% OF DONATIONS GO DIRECTLY TO FAMILIES IN NEED
Yes, We Really Donate 100%.
All Grill Rescue Foundation operation costs and salaries are paid 100% by Grill Rescue LLC., our products company. Therefore, absolutely no costs are acquired by the Grill Rescue Foundation allowing us to put 100% of all donations directly in the hands of the people who need it.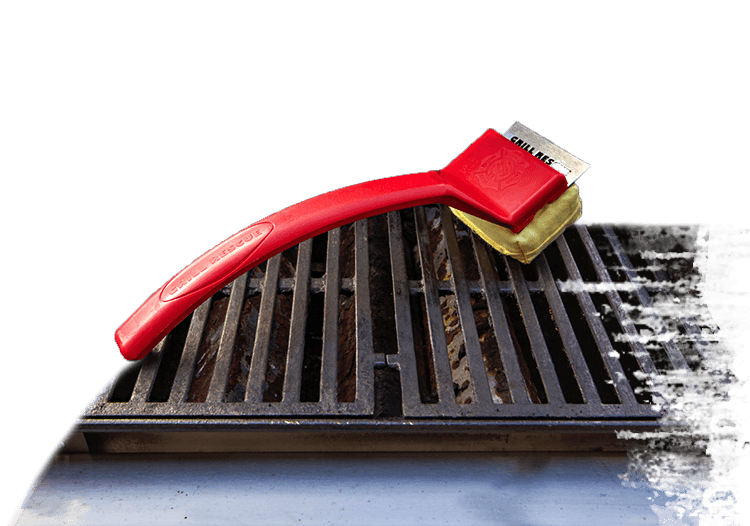 Interested in donating through the means of purchasing a product?
See what causes we've supported.
Ryan Wills road to recovery
Ryan Wills, a Baltimore County Police Officer, was a passenger in an off-duty car accident. This accident caused him to break his back, resulting in a spinal cord injury and loss of feeling and movement from his hips down.
Family help for first responder
Jake Flores is a family man and a CAL FIRE /Riverside county Firefighter located in Lake Elsinore who has been battling for his life in the hospital for the last month.
Help First Responders After House Fire Total Loss
We are raising funds for a Police Officer, Nurse and their children. They suffered a devastating house fire 2 days before Christmas. Thankfully their family is safe, but they lost their beloved dog, and everything in their home.
First Responder Needs Your Help Now
Linsey Long is a Paramedic for an EMS service in Wilmington, NC. She has served as a first responder for a total of 8 years. While out riding her motorcycle, a drunk driver crossed over the center line of a 2-lane road into oncoming traffic and struck a truck head-on that was in front of Linsey and her friend, causing a horrific accident.
Help Andrew Johnson fight Adrenal Cancer
Andrew Johnson is 25 years old and works as a firefighter/paramedic for Shelby County Fire Department. Andrew and his wife, Maggie, are expecting a baby boy due any day now. Andrew was recently diagnosed with Stage 3 Adrenal Cancer and will be traveling to MD Anderson in Houston, Texas for cancer treatment.
Help Lt. Ashley White Recover
Lieutenant Paramedic Ashley White and her crew were on scene of a motor vehicle collision in the northbound lanes on US Hwy 19 when another vehicle traveling at an extremely high rate of speed hit both parked fire engines that were already on scene.
Longtime Hollister police officer Ray Celano's two older sons, as well as his nephew, were victims of senseless gun violence on Saturday in Colorado, while at a skate park. His oldest son and nephew succumbed to their injuries, and his other son (as of this post) is in the hospital courageously fighting for his life. The funds raised will go directly to the family to help with medical expenses and memorial costs.
Lieutenant Ty Suber was hurt and burned in the line of duty on November 20, 2021 while fighting fire in a residence in Lawrenceville. He unfortunately has been burned to the point where he will not to be able to work his primary job and secondary job for the next month or so. Just doing this fundraiser to help him and his family out while he recovers.
Husband, Father, Firefighter and Hero
Chris Villa, a firefighter for Hialeah Fire Rescue with 24 years of dedicated service, unfortunately passed away August 7th, 2021. He was fixing his fence with his wife when a van crashed into another car and went toward him and his wife. Chris was able to get his wife out of the way of danger but was unfortunately struck.
Police Officers home destroyed by Fire
Glenn, the man who has always been there for us, for our community, and bravely served the people of Boston for over 30 years, had their lives shattered today- the home they raised their children in, found solace in, and were about to retire in has been declared a total loss, along with ALL of their lifelong possessions inside.
the Griffin's discovered that the boys' dad/Phoebe's husband Cullen was killed in a car accident in San Diego while serving a 16 month military deployment away from home. He was supposed to come home to Kodiak 5 days later.
Army Veteran gunned down and needs assistance.
Brandon Liberty, an Army Veteran who served in Afghanistan, was robbed at gun point in Northeast Las Vegas while walking his dogs. He didn't have any money so the suspects pulled a gun on him. While running from them, they shot at him four times hitting him with two bullets from behind.
Ari'Anna Mack Funeral Expense
Chris Mack is a Chesapeake Firefighter and Paramedic who loves helping his community. He's a Navy veteran and more importantly, he's the father of three beautiful little girls. . Ari'Anna, his 10 year old daughter, was abruptly taken from this world and has left a huge hole in all of our hearts.
Help Spencer MA Firefighter & His Family
Last week, Pat Murray and his father John Murray were on a family trip in Gettysburg, Pennsylvania when things took a tragic turn. On Friday night, Pat was rushed by ambulance from their hotel room. He was complaining of an extreme headache with excruciating pain near his right temple. After a CAT scan, they determined that he has a tumor the size of a fist pushing against his brain.
Support Injured Firefighters Fischer and Shaffer
Gianfranco Colella is organizing this fundraiser to benefit Belmont Hills Fire CO.
WPD Fallen Hero Officer Familia, Wife and Kids
Officer Familia made the ultimate sacrifice when he perished attempting to save a 14 year old boy who was reported to have drowned at a pond in Worcester, Massachusetts.
Daytona Beach Officer Jason Raynor RECOVERY Fund
This incident is not only physically traumatizing but emotional. This HERO has a long road ahead of him. DBPD is asking for your assistance in supporting his family during this difficult time. The set up of this GoFundMe page is for the sole purpose of providing assistance for the Raynor Family for his swift recovery.
Help Fire Fighter Brian Levings
Brian is a United States Marine and a Vietnam War veteran who has over 50 years of continued service to the Manhasset-Lakeville Fire Department. Brian Levings and his wife Jill Levings, lost their home and personal belongings to a fire.
Tommy passed away while on duty at Jefferson Township Fire Department Station #251, where he worked as Firefighter and EMT in his hometown of West Jefferson.
Tommy was a friend to many and a stranger to none. His sudden loss has deeply shaken our community.
Help CMPD Officer Goodwin's Family
A Charlotte-Mecklenburg police officer has died after a wreck involving at least two CMPD vehicles and a tractor-trailer that shut down southbound lanes on Interstate 85 early Wednesday. Officer Goodwin has 3 children under the age of 4, and she just returned from maternity leave from the youngest. She was CMPD and her husband is a Fire Fighter. Heroes both of them.
Help a police officer fighting for his life
Richie Haught has been a police officer for almost 23 years now, he is currently a detective. Unfortunately, he was then diagnosed with multiple myeloma cancer. After being hospitalized for about 9 days while starting chemo, he finally got to go home to his family. After being home for only 3 days, he was rushed back to the ER on 10/28 where he tested positive for COVID.
Cancer treatment for Deputy Mike Maicon
Canine Deputy Mike Maicon is a loving father, husband and servant to his community. For nearly 25 years, Mike has selflessly dedicated his life helping others and his community. Mike was diagnose with stage 4 colon cancer and underwent surgery with the hopes of returning to his normal life. However, the surgery was unsuccessful and the cancer spread.
LACoFD Fire Captain Arnie Sandoval
County Fire Captain Arnie Sandoval was one of the victims of a horrific workplace shooting at Fire Station 81 in Agua Dulce, California. Arnie's Engineer was fatally shot and Arnie was left fighting for his life. Arnie was airlifted to the local hospital where he has undergone multiple surgeries. Arnie currently remains in critical, but stable, condition.
The Sergeant Tyler Vargas-Andrews Family Fund
Sergeant Tyler Vargas-Andrews of Folsom California, was struck by the IED blast at the Kabul Airport in Afghanistan on August 26th, 2021. Currently his wounds are extensive and will alter the course of his life forever.
Memorial Fund US Marine SSgt Taylor Hoover
Staff Sergeant Taylor Hoover was running from position to position locking on his Marines to the enemy when the suicide bomber initiated the explosion at the gate. Taylor succumbed to the over pressure from the blast ultimately taking his life. His selfless service and courage are remembered by those who served with him and those who knew him.
Days before Christmas Jackson was diagnosed with SYNGAP1 Syndrome, a rare genetic condition. SYNGAP1 is one of the top two single gene mutations linked to, Global Developmental Delay, Epilepsy, Sensory Processing Disorder, Dyspraxia, Hypotonia, Speech Disorders, Sleep and Behavior disorders, Visual Abnormalities, and ID. Jackson is severely affected by all these symptoms due to the abnormality of his SYNGAP gene not producing enough SYNGAP protein.
Help Injured Salt River Firefighter Tyler Packer
Tyler Cameron Packer is a Firefighter/Paramedic with the Salt River Fire Department. This year marks his 9th year in his fire career, and he absolutely loves it.
"There is no greater love than to lay down one's life for one's friend" (John 15:13)
Ty is your all-around country boy who loves hunting, fishing and sitting around the campfire with his buddies. Most of all, he loves his country.
Help KC KS Firefighter get back on his feet., organized by Eric Carstensen
Last Friday my borhter, Eron, whois a KC, KS firefighter ( 19-year veteran ) fell 30' through a painted-over skylight of a roof and landed on the conrete while helping the KCPD investigate an earlier accident.
Help For Covington Police Officers Family
Caleb Ogilvie lost his life in the line of duty March 14, 2022 leaving behind his wife and their two young daughters. He was an amazing father, husband and friend. He spent his life serving his country as a Marine and Law Enforcement Officer. Any financial help will go towards funeral expenses and bills while they try to figure out what to do next. Anything is appreciated. Thank you for the prayers, thoughts, and donations.
Help Anchorage Police Officer Recover
In the early morning hours of March 18th, 2022, an Anchorage Police Department Patrol Officer was shot in the line of duty while attempting to arrest a suspect who had assaulted another person with a hammer. The suspect shot at officers and struck one in the lower body multiple times. The injured officer was extricated from the scene by other officers, tourniquets were applied, and he was transported to.
Help the ones who help you.
As firefighters ourselves, we are passionate in helping those in need. We are nothing short of determined to get the task at hand done. Right now, our task is to help those who have risked their life for every single one of us. We will stop at nothing to be sure every hero in need gets the support they need. But we can't do this without your help!
Please join us on our mission to helping our first responders get the aid they need when times get tough. Please help us support the families of those who've lost their hero. There are so many ways to get involved. Whether by donating or volunteering, you can make a significant difference for so many. We donate every penny directly to the families in need. So you know your efforts are going exactly where they belong. Learn more below.
Last Friday my brother, Eron, who is a KC, KS firefighter (19-year veteran) fell 30' through a painted-over skylight of a roof and landed on the concrete while helping the KCPD investigate an earlier accident.As you can imagine, he has extensive injuries. Both arms are broken and dislocated, his right leg from below his knee to his ankle is shattered, a broken pelvis, broken vertebrae, and a broken cheekbone! He's had 2 surgeries so far (with many more to come) on his leg and arms and a screw put in place to fix his pelvis. It will be an incredibly long and difficult road to recovery.

@KCKFDPIO

Grill Rescue Foundation is fully funded by our parent company, Grill Rescue. Grill Rescue sells the world's best grill brush and sales from this for profit company support this non-profit company. We NEVER use any of your donations to pay for operation costs and personnel salaries.

Our staff locates families in need in many different ways. We are constantly searching for people who need our help and providing them with the exact help they are seeking. Whether that means resources for medical treatment, donations to help grieving loved ones pay their bills, or help struggling heroes find work.

Every penny of your donations go directly to heroes and families of heroes. Whether that is a firefighter struggling with a physical injury, mental issue, or the family of one who cannot afford to give their hero the funeral they deserve.
Opens in a new secure payment window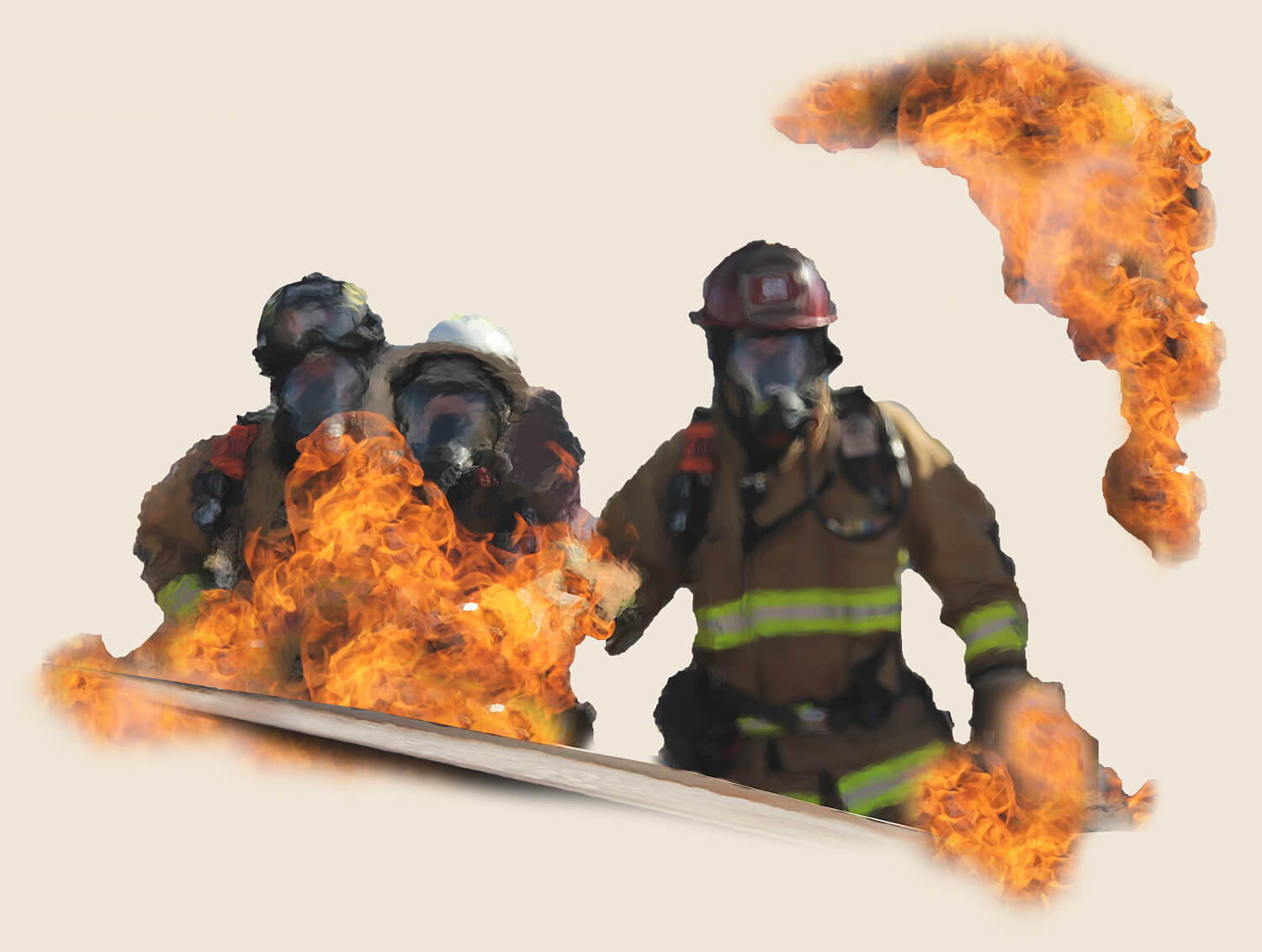 Complete the form above to have your cause considered for a donation.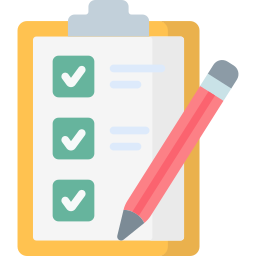 Our staff will evaluate your cause and may reach out for further information and vet your cause for it's validity.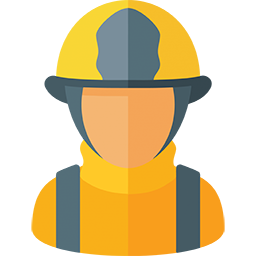 If approved, we will work with you to figure out the most effective way in which we can help.
See how you can get involved by volunteering for the Grill Rescue Foundation. We are always seeking friendly members to help bring real support to our heroes that need it most. From throwing charity events, to obtaining sponsorships, to showing off your grilling skills, we humbly ask for your help.
VOLUNTEERING COMING SOON..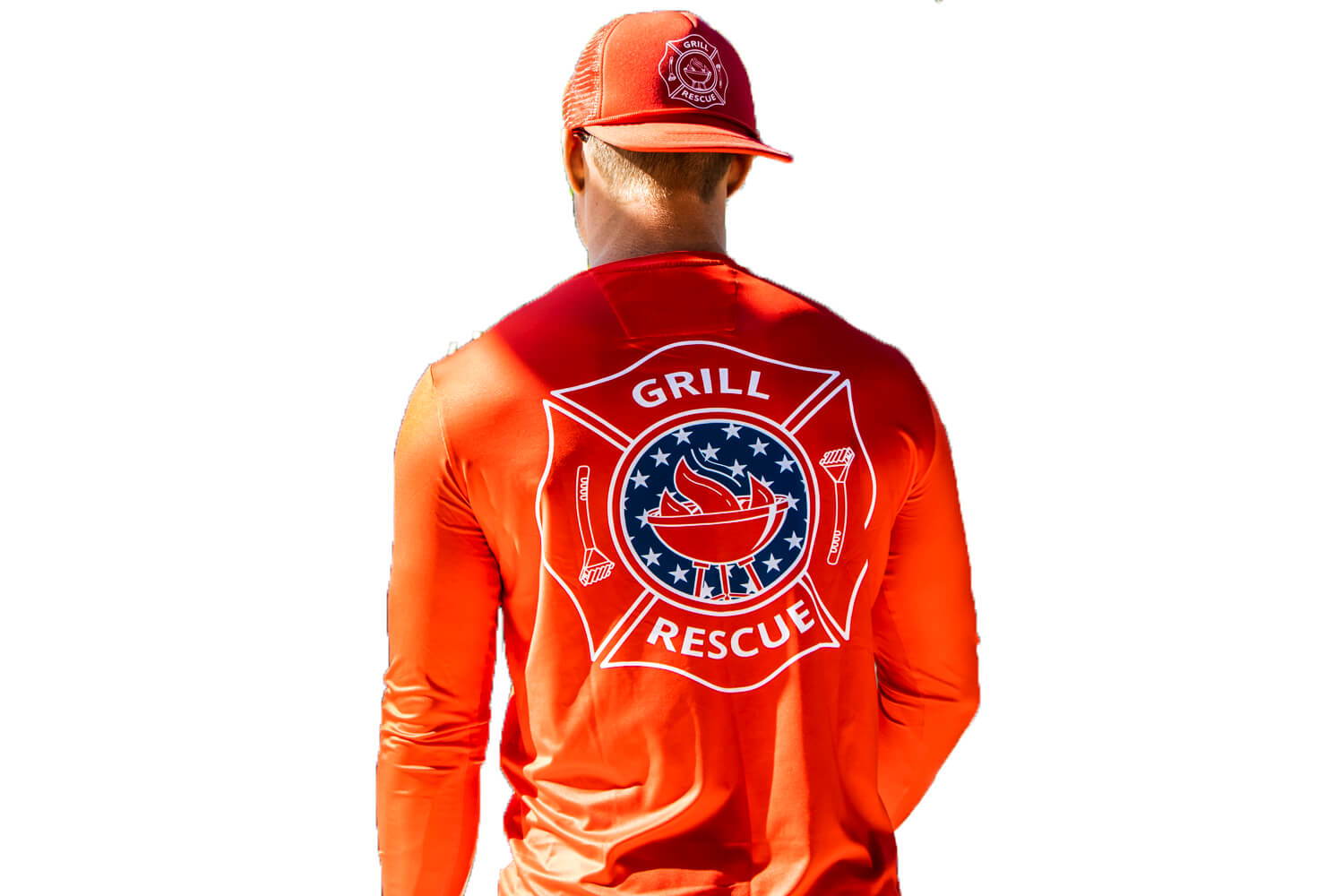 FOUNDED IN FEBRUARY, 2021