Who said grilling can't be romantic?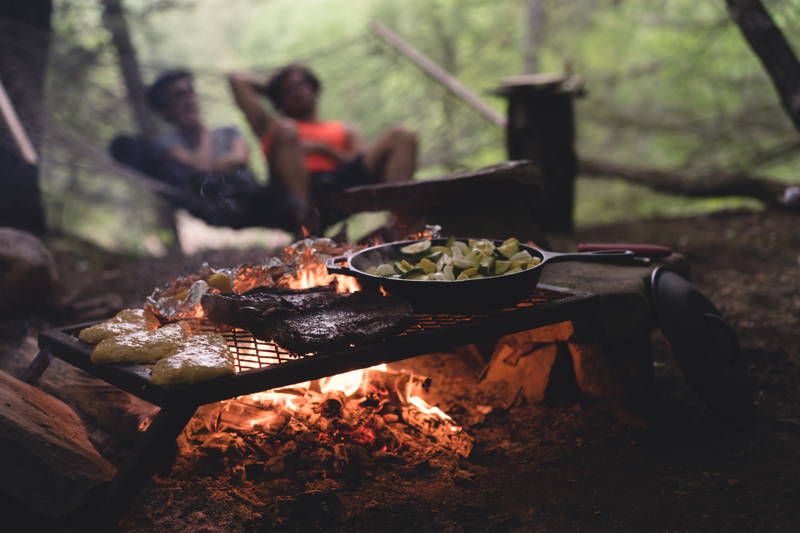 Who said grilling can't be romantic?
Valentine's Day is the perfect time to show your love and affection to your significant other. While chocolates and flowers are traditional gifts, why not add something unique and memorable this year by celebrating with a romantic grilling experience? Whether it's a surprise candlelit dinner in the backyard or a dressed-up evening cooking together, grilling can be a fun and intimate way to spend the day. In this post, we'll share tips to make your Valentine's Day grilling session extra special.
To join our mailing list and never
miss a update!
Make it a surprise. Surprise your significant other with a candlelit dinner in the backyard. Set the table with a beautiful tablecloth, candles, and fresh flowers. This will be a unique and unforgettable experience that your partner will never forget.
Dress up for the occasion. Put on your finest outfits and make it a special evening to remember. You can even take turns cooking, or even cook together in style!
Choose a romantic menu. Consider your partner's tastes and preferences when planning the menu. You could make a special dish that you both love, or try something new and adventurous. Pair your meal with a bottle of wine or champagne for an added touch of romance.
Add some sweet treats. Dessert is a must on Valentine's Day. End the meal with something sweet, like grilled fruits with chocolate or a classic smores station.
Spend quality time together. Spend the evening talking, laughing, and enjoying each other's company. You can even take a walk together after dinner to end the night on a romantic note.
Create lasting memories. Take photos during the evening to remember the special occasion. You can even make a scrapbook or a photo album to look back on in the future.
This Valentine's Day, show your love and affection by planning a romantic grilling experience. With a surprise dinner, dressing up, choosing a romantic menu, adding sweet treats, spending quality time together, and creating lasting memories, you can make this Valentine's Day one to remember. Happy grilling and Happy Valentine's Day!